Having
gotten my ass kicked by
conquered the 27-page exam yesterday, I am officially done with this semester. DONE. Like a delicious porterhouse steak someone on Top Chef might make and then get eliminated because it's too simple and they took the easy way out by not cooking it with, I don't know, liquid nitrogen.
I'm all finished with core of the actual book-study part of this year. I have two more weeks of intense advocacy training in the middle of May, but that is mostly bullshit and pretending to be on Boston Legal.
So to celebrate my month-long break in which I plan to do absolutely nothing, I'm taking prompts again! Because it's been forever since I've written anything fic-ish. Fickish? Whatever. You can either choose a ecard from
someecards.com
, which has been done before and led to ... a lot of Chad.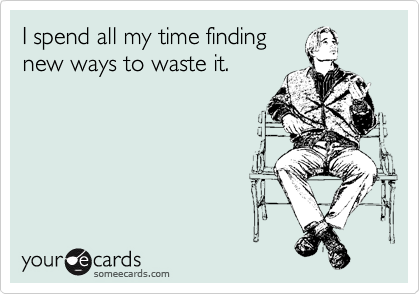 Alternatively, you can pick a fic that I've written (check the fic tags or the sad and abandoned
delicious
and give me a timestamp, e.g. two weeks before, or five years after, etc. etc. and I will tell you what happened two weeks before or five years after whatever the hell went on in that fic, if I even remember.
OR you can just name one of the universes I've written and I'll tell you how it ends, because let's face it, I'm never going to have time to write fic ever again once my
slavish duties
totally awesome job starts.
But until then! Writing! Lesbians! Schmoop! Writing lesbian schmoop! YAY!!!